Bring the kids on our special family tour of Old Government House's new exhibition, The River. Children of all ages and their guests are invited to uncover the history of the Parramatta River over its centuries of use for transport, food, fun and indigenous culture.
During the school holidays take a special family tour with our expert guide who will reveal some great stories of the Parramatta River. Kids of all ages welcome!
Just near Old Government House the confluence of Darling Mills Creek and Toongabbie Creek form the headwaters of the Parramatta River. This area was used by the local Burramatta people as a gathering place before the arrival of the British, and it was chosen for the settlement of Parramatta as the land was fed by the freshwater of the river.
"The River" will tell the stories of centuries of use of the River, including by the Burramattagal, and explore the impacts of colonisation and industrialisation on the River, its use for recreation and the current campaign to clean up the River to allowing swimming.
Explore the story of Subiaco House, a once grand colonial mansion demolished for an industrial site, learn about the early ferries, delight in the swimming spot of "Little Coogee", and become involved with the campaign to make the River swimmable again. View objects from the National Trust collection and on loan from the Maritime Museum, Naval Heritage Centre and Parramatta Council.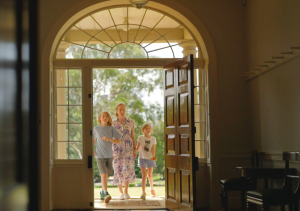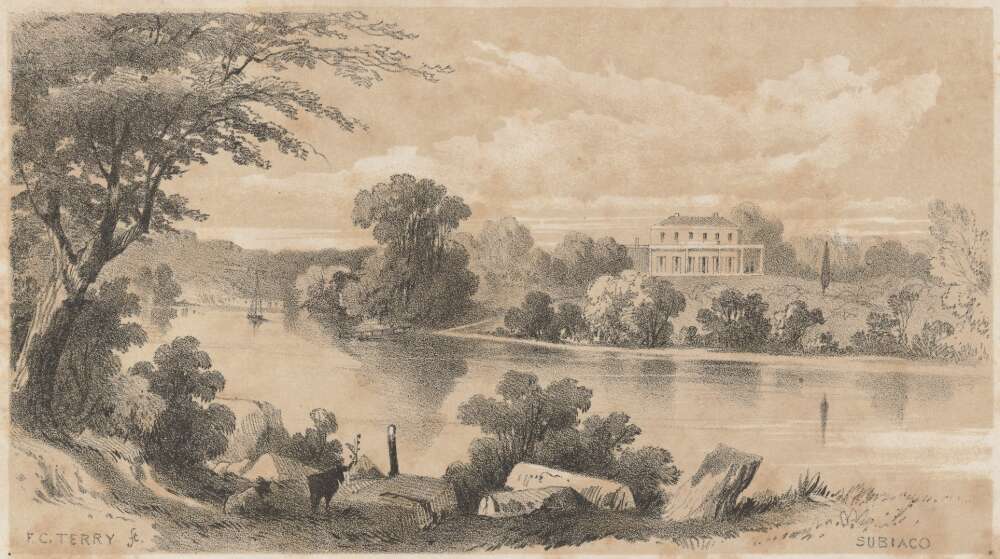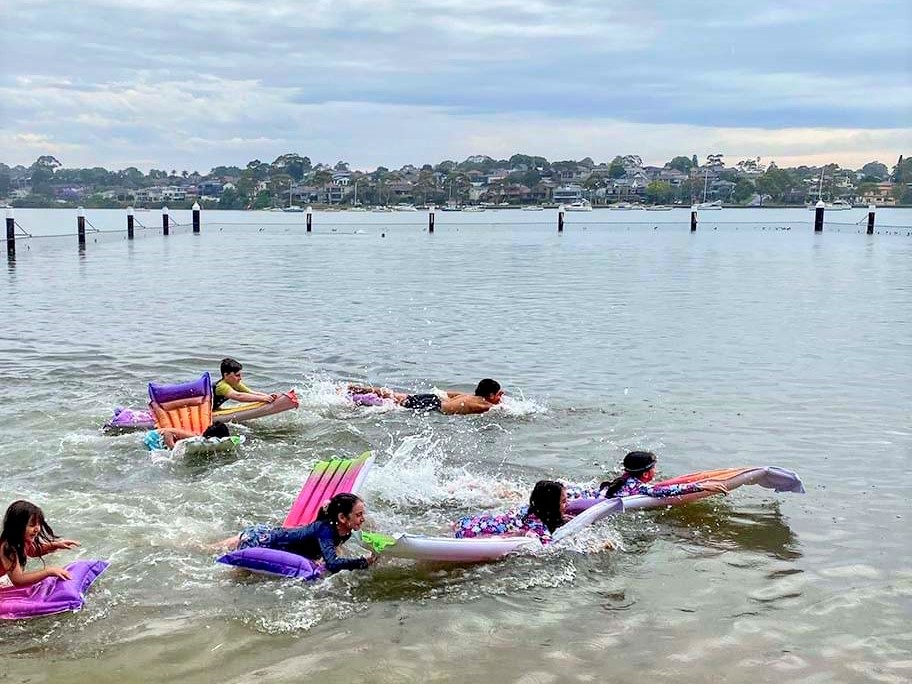 Images (L-R): Family entering Old Government House; Subiaco by Frederick Charles Terry, c. 1860, published by Degotardi & Co., courtesy of National Library of Australia; Bayview Park Baths Launch, courtesy of Parramatta River Catchment Group.
Tour details
This tour runs from 11am – 12pm on Tuesdays and Thursdays from:
Tuesday 26 Sept – Thursday 5 October 2023
Access: Please note this exhibition is located on the top floor of Old Government House, up a flight of stairs.
How to book your tickets
Tickets include entry to the exhibition and also grants full access to the house.
Spaces limited.
Book via Eventbrite where possible, to guarantee a spot.
Enquiries
Please contact the property direct using the details below.
Get involved with the National Trust (NSW)
Become a member and enjoy many benefits including access to special heritage places in Australia and in over 60 countries. Subscribe to our eNews for the latest heritage news, special offers and events.