Working women, carriers, grocers, businesspeople, and active citizens were all part of this notable Newcastle West family. Their stories are told in a special display.
From colonial beginnings as farmers on Ash Island and in the Singleton area, to their key role in the commercial life of Newcastle's West End, the Porters made an important contribution to city life for well over one hundred years. This legacy continues following the bequest of the family home to the National Trust by Hazel Porter in 1997.
Like a large proportion of the nineteenth century white population of NSW, all four of Ella and Hazel Porter's grandparents were migrants from various parts of the United Kingdom. Visitors will be amazed at how these intrepid families undertook the long sea voyage, often with small children, knowing that letters 'home' would follow the same long route. Ann Baldwin, Mrs Porter's mother, handed a poem on to her female descendants. Entitled A Letter from Home it describes the sorrow at parting from loved ones, the solitude, sadness and the dangers of a new life.
Unsurprisingly, Florence, Ella and Hazel Porter maintained contact with some of their UK relatives throughout their lives and many wonderful greetings cards exchanged during the early years of the twentieth century are on display.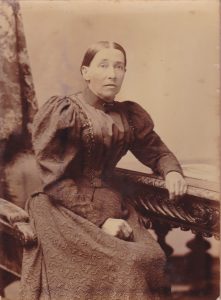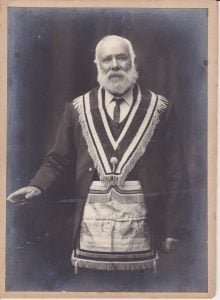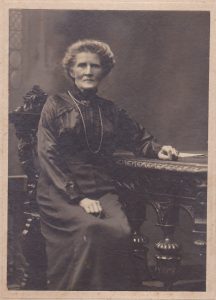 Images L-R Eliza Porter, James Porter, Ann Jolley. Miss Porter's House Collection. Copyright National Trust (NSW)
Visitors can also see grandfather, James Porter, in full Oddfellows regalia. An immigrant labourer he transitioned into a worthy Newcastle citizen, storekeeper and property owner who was an active member of many community organisations and honoured at his funeral in 1912 by many public dignitaries including the mayor and aldermen.
Some of the most stunning photographs and memorabilia belong to Herbert, Florence and their two daughters. This was the family that lived at what is now Miss Porter's House, kept their carrier's horses and cart behind the house, went to school at nearby Cooks Hill and, in Hazel's case, worked all her life for Newcastle businesses. Not only photographs, but school prizes, reports, work references and finally retirement presents and cards are preserved.
See them during 'Family History at Miss Porter's House'.
How to book your tickets
Book via Eventbrite, where possible, to guarantee a spot.