Within the framework of contemporary politics of public space and conservation concerns, heritage sites remain places of resistance to development and change. Responding to site, contexts and wider theoretical concerns, Modern Art Projects Blue Mountains (MAPBM) artists explore their role in networked systems where they affect change through resistance.
MAPBM is celebrating the end of the year with a major members' exhibition at Everglades Gallery in Leura.
Imperceptible resistances, curated by Lizzy Marshall, features the work of 16 MAPBM artists. The exhibition focuses on the subversive layers of resilience in human beings, under the pressure of the imperceptible compromises of today's networked society.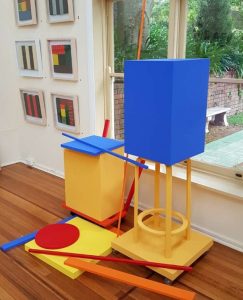 Featured Artists:
Frank Davey & Tess Rapa
Anne Graham
Sean O'Keeffe