Bursting with dazzling displays of flowers, Everglades' spring gardens are not to be missed. From cherry blossoms to rhododendrons, bluebells to tulips, the floral spectacle and botanical beauty will amaze and delight.
With so much to experience, a visit to Everglades can easily consume the better part of your day. Art, architecture, education, play, shopping, horticulture, scenic walks, Devonshire teas, picnics, and peaceful meditations amid the glorious surroundings can envelop you in its uniquely secluded world.
This 1930s treasure was designed by Australia's 'Master Gardener' Paul Sorensen for Belgian-born Sydney businessman Henri Van de Velde. The central architectural jewel of the property, Everglades House, is an authentic, fully restored, 1930s Art Deco home. Its splendid interior boasts an extraordinary red-tiled bathroom, magnificent stairway, genuine state-of-the-art Art Deco fixtures and carefully selected period furnishings.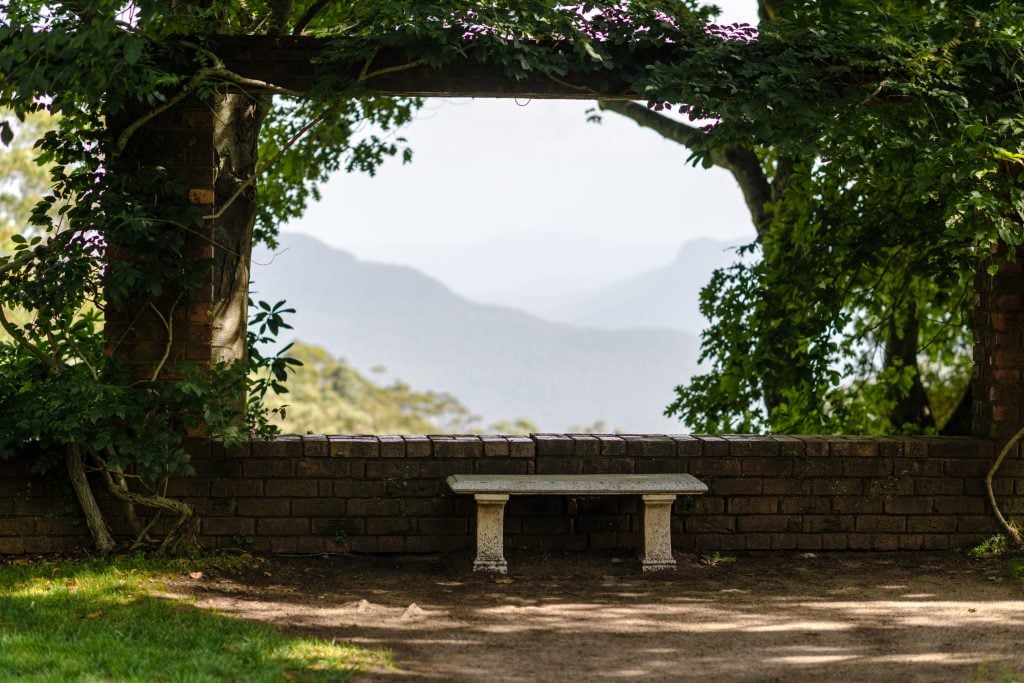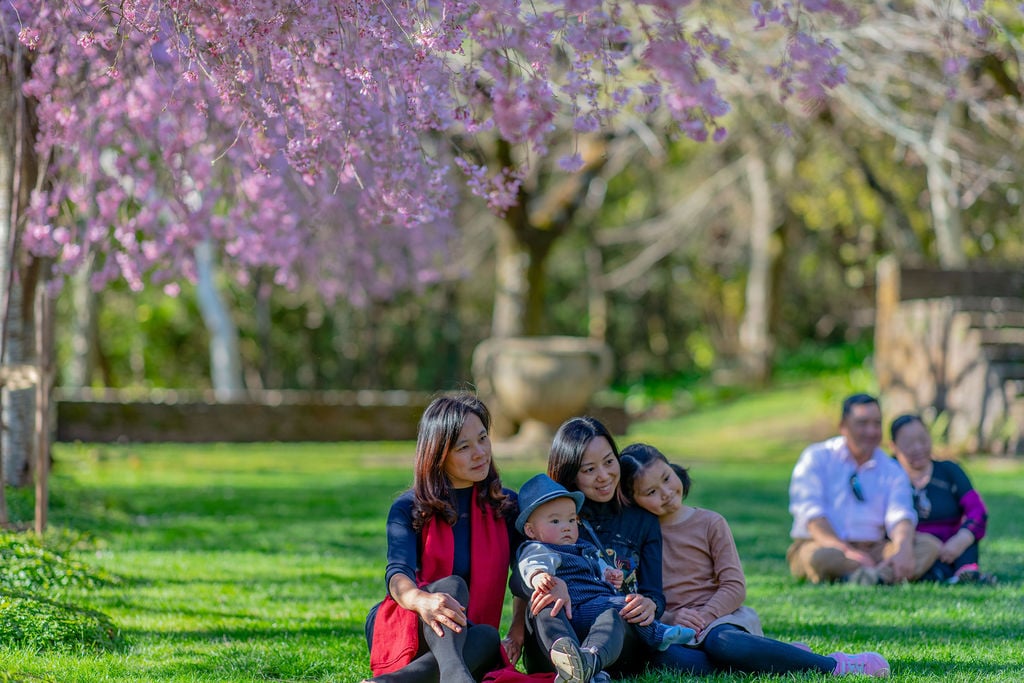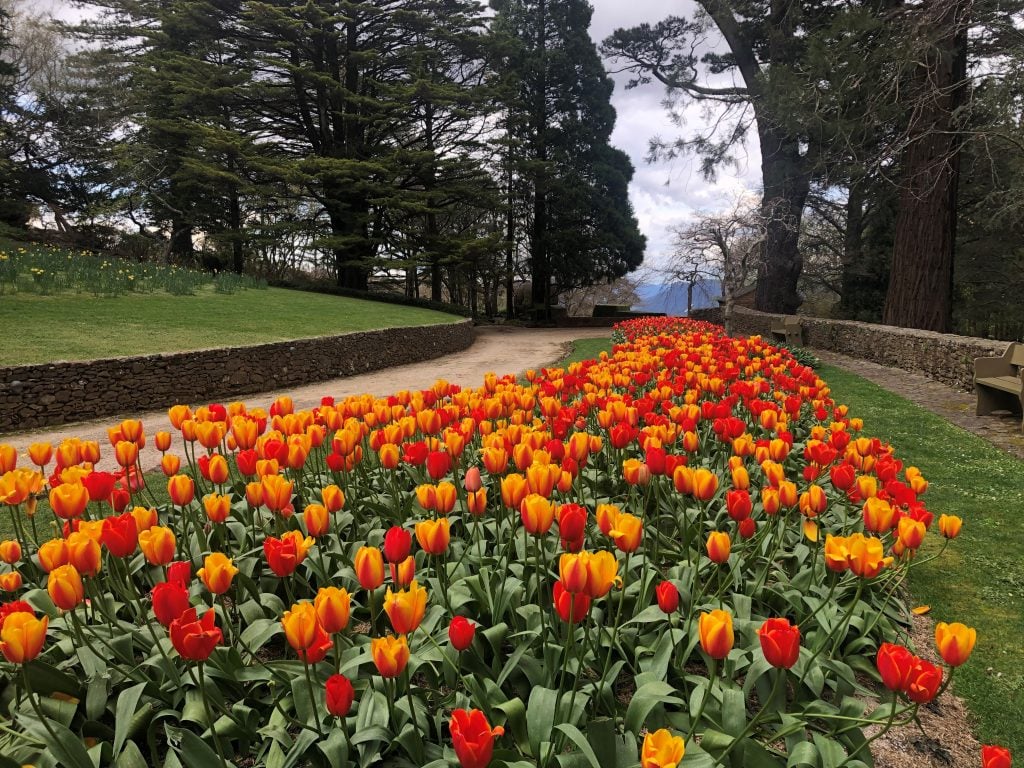 Outdoors, over five hectares of meticulously maintained European-style gardens and carefully conserved areas of native vegetation overlook Blue Mountains National Park and its sweeping views over the Jamison Valley to Mount Solitary.
Terraced lawns and garden beds, pools, sculpted sandstone fountains, grassy glades and a fabulous waterfall are dramatically set against stunning natural wilderness. There are seemingly endless walks and views for you to enjoy, all with their own excellent photo opportunities.
In spring the Gardens burst into to full colour. Daffodils, bluebells and tulips are all on show with cherry trees, crab apples and stunning drifts of azaleas. Rhododendrons, wisteria and lilacs continue the show into October and beyond.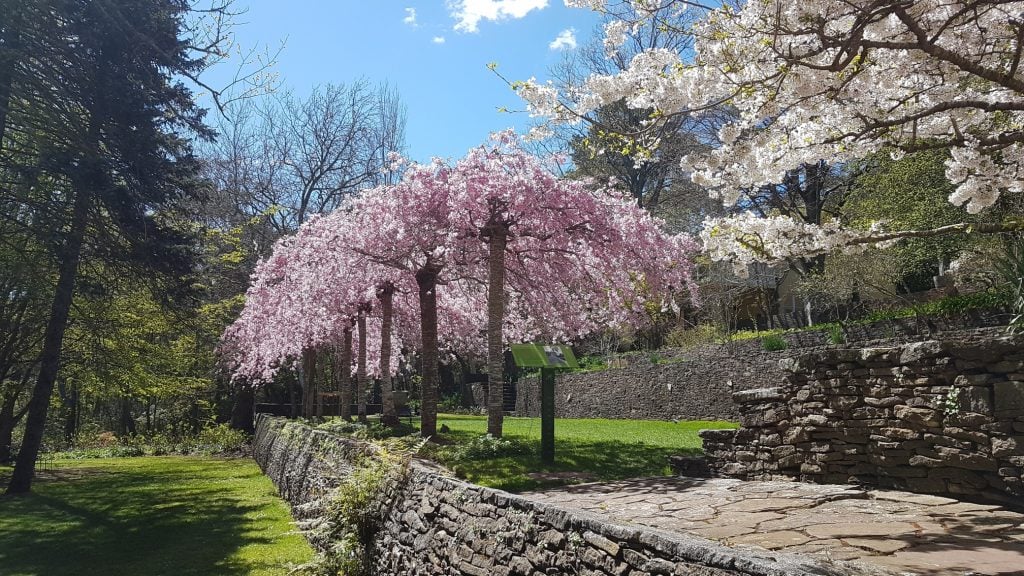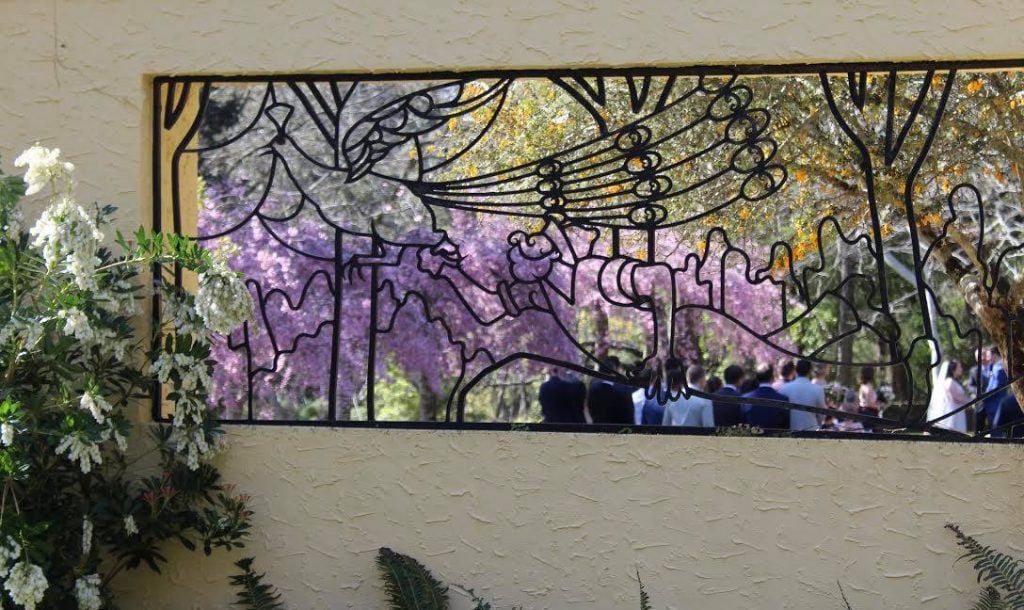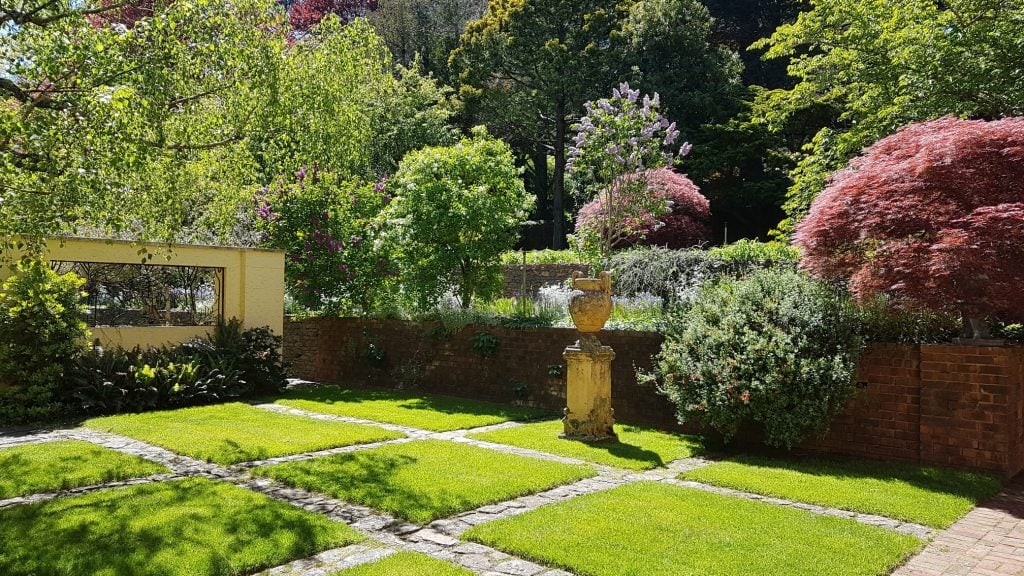 Our Tea Rooms, where you can enjoy a deliciously warming Devonshire tea with lashings of jam and fresh whipped cream, are open each weekend from 11am – 3pm*.
At the entrance, our Shop offers a superb range of gifts, many handmade locally: books, stationery, collectables, apparel, toys and homewares that express the unique nature of Everglades.
Follow us on Facebook for all our latest stories: @EvergladesNationalTrust
*The tearooms will be closed over the October long weekend. Instead, a BBQ and cake stall are on offer for those eager for refreshments.
How to book your tickets
Exhibition entry is included in a valid Everglades House & Gardens entry ticket.
Book via Eventbrite where possible.
Get involved with the National Trust (NSW)
Become a member and enjoy many benefits including access to special heritage places in Australia and in over 60 countries. Subscribe to our eNews for the latest heritage news, special offers and events.