Experiment by using copper plate with soft ground in this intimate workshop led by Blue Mountains artist, Liz Perfect.
Soft ground can be used to show textures and impressions without any drawing. One example of this is that impressions of the bush floor on site can be used. Another – that artists, including Norman Lindsay, started their plates using soft ground like a pencil drawing.
In this workshop you will be shown how to create different textures, or if preferred, drawings on your copper plate. You will be able to print these using different techniques to create a folded concertina book of the series to take home.
Coffee and lunch can be pre-ordered from the Lindsay Café at the start of the day as there will be 45 minute lunch break, or you are welcome to bring your own refreshments if preferred.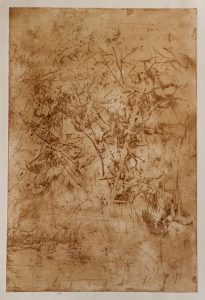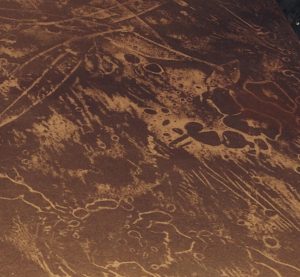 Images: Liz Perfect
Important note:
Please consider that whilst the danger of chemical use has been minimised in this workshop as we are using a safer etching solution which doesn't emit fumes and vegetable oil instead of turpentine to clean up, the workshop is not chemical free. If you are sensitive to chemicals or if pregnant please do not apply. There is also a rigourous safe practice protocol in place for your protection, which has to be followed and includes PPE. More details on application.
How to book your tickets
Tickets: $110 + $20 materials paid in cash on the day. Limited spots available.
Book via Eventbrite, where possible, to guarantee a spot.
Important Information for Visitors
By purchasing a ticket, you agree to our Terms & Conditions of Entry.
Please keep your ticket safe, as you will be asked to present your ticket at point of entry. You can do this by either printing a copy or displaying a digital version on your selected device.