Visit Woodford Academy this spooky season to hear hair-raising tales of cryptid creatures and eerie encounters in the Blue Mountains, the inspiration for Kellie Mar's graphic novels.
Just in time for Halloween, local Visual Arts and Graphic Designer Kellie Mar will be speaking on the Blue Mountains myths, legends and local stories that inspired her Dark Side of The Blue Graphic Novels. She will speak of cryptid creatures and ghost encounters gleaned from historic stories from locals of Yowies, Drop Bears and Mountain Panthers.
Copies of Kellie and Karl Mar's Dark Side of The Blue comics, featuring Woodford Academy and Mary James, aka 'The White Lady', whose spirit is said to roam the grounds since her untimely death in 1835, will also be on sale.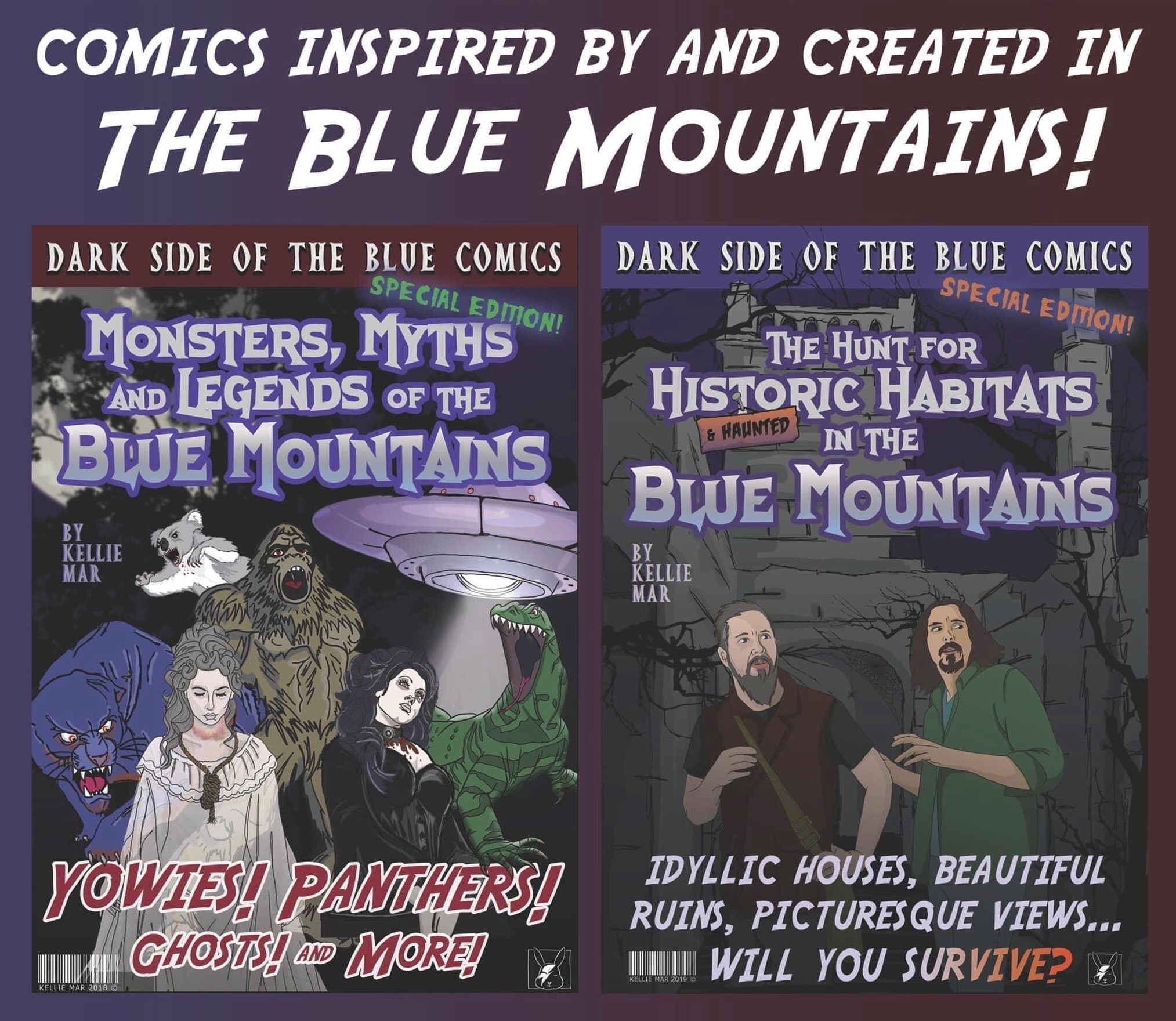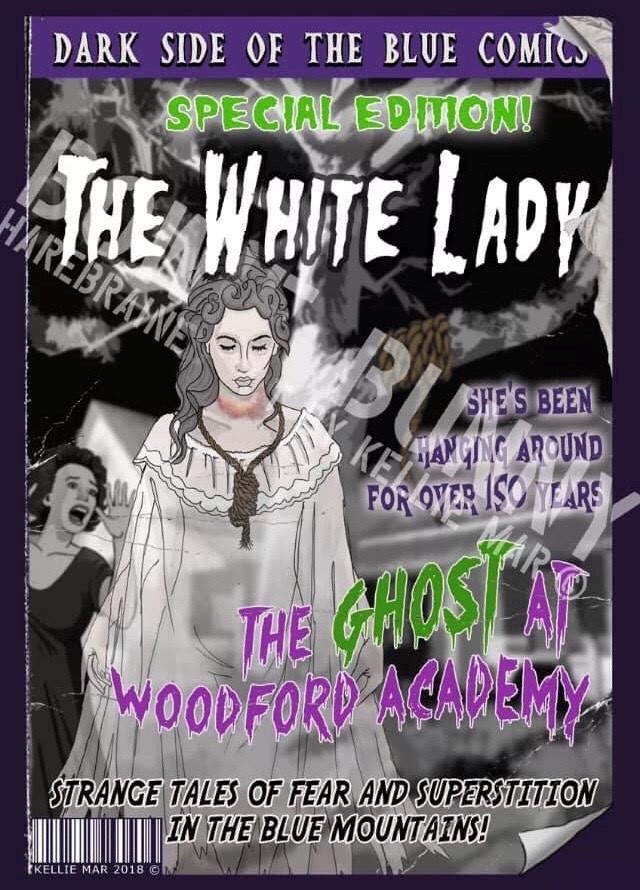 The Woodford Academy will be open for tours throughout the day. Built originally as a Roadside Inn in the 1830s, the building has 180 years of multi-layered history as Alfred Fairfax's country residence, a salubrious guest house, and a private school owned by classics scholar John McManamey. It was bequeathed to the National Trust NSW in 1979 by his daughter Gertie and is now a museum with a unique and creative insight into the history and heritage of the region.
Event details
Kellie joins us at Woodford Academy from 1pm – 2pm as part of Woodford Academy's open day on Saturday 15 October 2022.
How to book your tickets
This special event is run in conjunction with our regular ticketed open days and is available to attend free with museum entry. Woodford Café will be selling drinks and cake on the day.
Book via Eventbrite, where possible, to guarantee a spot.