The World Health Organisation has declared the COVID-19 virus a pandemic that risks the health, safety and wellbeing of the most vulnerable people in our community. We take this risk very seriously, so the National Trust has cancelled or postponed all events due to take place before 30 June 2020. This event has been postponed.
Follow in the footsteps of the dinner guests of yore and join us for an exclusive evening of good food and great conversation in the dining room of Old Government House. Guest speakers Eliza Cracknell, Editor of Whimn, and Edwina Carr Barraclough, Whimn's News Editor, will ask who should be writing the history of women and push the envelope on the way women have been written about - or entirely ignored - in our recent past.
Join this 'dangerous' conversational journey while enjoying a four course meal prepared by the chefs at our onsite restaurant, Lachlan's.
As Editiors of Whimn, Eliza and Edwina are acutely aware of the historic marginalisation of women in the media. Whimn, which stands for 'with her in mind' aims to change this one challenging conversation–or news article –at a time. The evening will start with an introductory talk from Eliza before guests are invited to adjourn to the dining room to continue the conversation over a delicious four course meal, paired with matched wines, prepared by the chefs at our onsite restaurant, Lachlan's. This event forms part of our Women of Distinction exhibition which explores the role of women in shaping the history of Old Government House and wider New South Wales.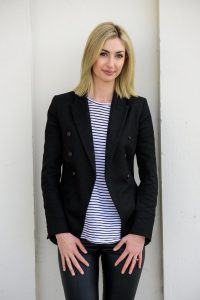 Guests will be treated to an exclusive evening viewing of the exhibition as well as a rare chance to dine in the same room once used by the Governors of New South Wales, their wives and daughters.This event will suit those with a taste for civilised conversations that push the envelope on how we view the world.
This exclusive dinner is strictly limited to ten guests.
Please advise of any dietary requirements upon booking.
Tickets:
$135 National Trust members
$150 general admission adults
Enquiries/ bookings please contact Old Government House reception on (02) 9635 8149.
Please contact us using the information below should you have any enquiries about the rescheduled date or time. Please understand that in light of the current health crisis this may take slightly longer than usual for us to respond or administer requests for refunds given the volume of events we are rescheduling at this time. If you cannot come to the event at the rescheduled time, you will be entitled to a full refund.