Bring your picnic and enjoy a fun family outing at Cooma Cottage in the beautiful Yass Valley.
Pack your picnic blanket and basket of goodies and spend quality family time at the home of Australian-born explorer, Hamilton Hume. Take a tour of the homestead and learn about Hume's exploration of NSW and VIC, say hello to the friendly Clydesdale horses and marvel the vast views of the beautiful Yass Valley as the Autumn leaves begin to turn. The day wouldn't be complete without finishing the Cooma Cottage A-Z Challenge!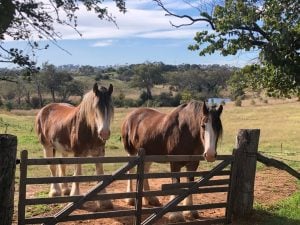 Image by Nicole Taylor
How to book your tickets
To ensure the health and safety of the community, the National Trust (NSW) requires pre-booked and timed tickets.
Session times:
10am – 11:30am
11:30am – 1:00pm
1:00pm – 2:30pm
2:30pm – 4:00pm
Pre-book your ticket to Cooma Cottage Picnic Day via Eventbrite.