This year we are delighted to be visiting another historic property – Allwood – near Canberra, courtesy of the owners Rod and Judy Roberts who have restored the cottage.
The heritage listed slab cottage was built in the late 1800s by district pioneers David and Agnes Rule. Enjoy the ambience and experience a little of what life was like in the early days of settlement in the Wallaroo area.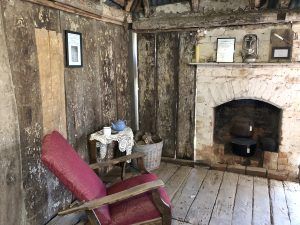 Amongst the artefacts, newspaper articles, and photographs on display you will find some interesting accounts of their lives and some reflections of the times.
Yass Valley Heritage Advisor, Pip Giovanelli, will talk about his experiences advising on the restoration of historic buildings such as these.
Members: $20; Non Members: $25
Drinks and refreshments included (some chairs will be available but BYO chair if required)
Please book online at: https://www.trybooking.com/BGFKD
Allwood, is at 633 Wallaroo Road, Wallaroo (see map below)
We look forward to seeing you there!!
Inquiries: events@nationaltrustact.org.au or 6230 0533