Bring along the family and try your hand at chalk and shadow art these Easter school holidays at Old Government House
Come along and create your own shadow portrait in the courtyard of Old Government House.
One of the mysteries of the property is the identities of the convicts who built it. While we know some of their names, no portraits or images of them have survived – we have only an outline of who they really were.
To honour these early artisans, come and create your own outline artwork using your shadow and chalk. Strike a pose on the courtyard pavement while your family traces around your shadow, then colour in the outline to create your own unique artwork. Like the convict builders before you, you will leave behind an anonymous masterpiece, with others only able to wonder at the true identity of the person who made it!
After completing the activity, families are invited to view the Making Good exhibition to find out more about the convicts connected to Old Government House.  You can discover what little we do know about the convicts who made the building, see some of the sorts of tools they used, as well as the fine furniture and artworks they created to furnish the grand homes of early Sydney, like Old Government House.
This event will appeal to families, parents and grandparents in search of a day's outing with a historical twist.
All materials – except shadows! – provided.
Please note this is an outdoor activity and weather dependent.  We recommend wearing sturdy shoes and bringing along a hat.  We recommend this activity for children 5 years and over.  Children must be accompanied by an adult.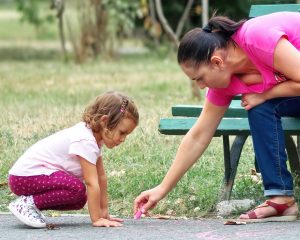 Image by icsilviu from Pixabay
Tickets
Tickets include Chalk and Shadow Art plus complimentary entry to Old Government House and the Making Good exhibition. To ensure the health and safety of the community, the National Trust (NSW) requires pre-booked tickets.
Tickets available via Eventbrite.