Explore Carisbrook House during this morning tour; a heritage-listed former private residence and now house museum in Lane Cove, built in 1884.
Built in 1884, Carisbrook is a heritage-listed former private residence and now a house museum in Lane Cove, the only one in Sydney to capture the flavour of the Victorian middle-class lifestyle.  The house and garden, overlooking the Lane Cove River, provide a unique glimpse into Victorian-era living on the North Shore, before the comforts provided by electricity and plumbing.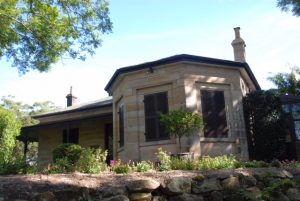 Your visit transports you back to life as you would have lived it over one hundred and thirty years ago.  The house is painstakingly furnished as it would have been when the original owners, the Brooks family, moved into their new house.  Wander through the rooms and experience the lifestyle of the Brooks — each room embellished with the trivia of daily family life in that era.
The Exhibition Room provides introductory videos telling the story of the Brooks family and the Carisbrook Estate.  Here the Lane Cove Historical Society Inc. displays some of the extensive Carisbrook Collection covering the broader history of Lane Cove life.
A delicious morning tea will be served outside in the rear courtyard.  There is a free car park, with disabled parking, accessibility and facilities.
How to book your tickets
Tickets: National Trust members $50, adults $55.
Limited availability. Book via Eventbrite where possible, to guarantee your spot.