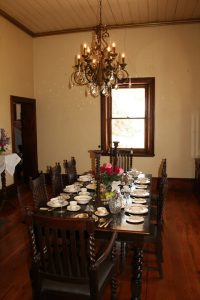 Have you just finished reading Jennifer Gall's 'Looking for Rose Paterson'? Well this bus tour will take us through Banjo Paterson Country and the author will be along to bring it to life. We begin in style with an inspection of the c1841 built Cliftonwood Homestead and property in Yass. The current owner, Tony Wade, has taken on the task of restoring this historic property.
Morning tea follows at the Rollonin Cafe, a reconstructed slab hut, next to the Cobb & Co coaching station in Bowning. Heritage consultant Pip Giovanelli will introduce us to Binalong where we will have lunch before heading back to Yass for a guided stroll and visit to the Antique Farm Machinery Museum.   After further refreshments, we will return to Canberra.
Pick up points are behind the shops in Deakin at 7.30am or on Northbourne Ave, Lyneham at 7.45am – please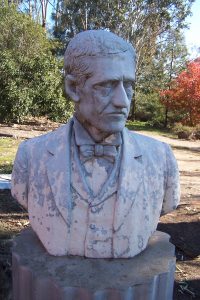 specify preference and any dietary restrictions when booking.
Enquiries & Bookings – email: info@nationaltrustact.org.au or phone: 02 6230 0533. After 3pm Thurs 9 Nov please contact Linda Robert on 0437 376 922.

Cost:  $85 (National Trust/U3A members/Friends of NLA) $95 (non-members)
Please note: Pick up AND drop off will be in the order of Deakin first, followed by Lyneham. Approximate time of arrival back in Canberra – 6pm.