'Botanicals' celebrates the artwork of Emily Rose Twynam with a new focus on her work inspired by nature, as well as bringing the gardens of Riverdale bursting into bloom throughout the house with floral art displays.
The gardens of Riversdale are a special place largely established by the Twynam family from the 1870s. The various plants and species were also an inspiration for the artwork of Emily Rose Twynam who lived at the property.
Emily drew beautiful illustrations of nature including some 140 drawings in six separate sketchbooks. These incredible artworks have been recently digitised and will be on show for the first time in Riversdale alongside original works, wood carvings and other works they inspired.
Elaborate flower arrangements will be on display throughout the house celebrating the joy of the gardens and the botanical objects of collection. A selection of textiles and clothing from the National Trust collection will also be presented highlighting botanical themes, with photographs showcasing the fashion styles of the Twynam family.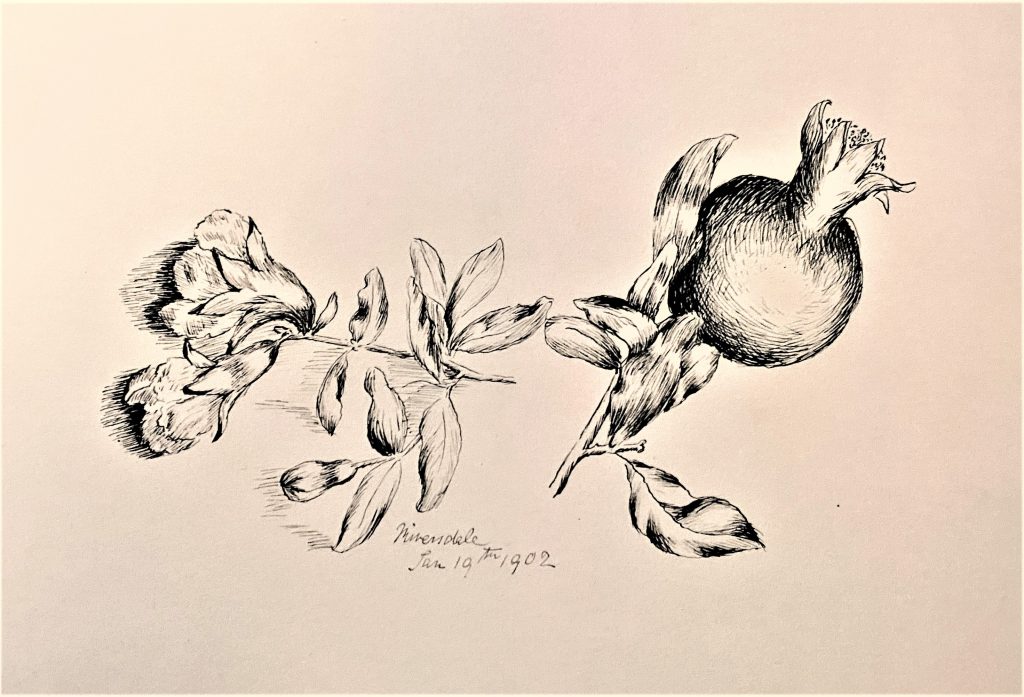 Artwork ©Stephen Robert Twynam Horn
Event details
Botanicals, on display from 10am -2pm on the 1st Sunday of every month from 2 October 2022 – 7 May 2023.
How to book your tickets
This display is included as part of General Entry tickets to Riversdale.
Book via Eventbrite, where possible, to guarantee a spot.
Get involved with the National Trust (NSW)
Become a member and enjoy many benefits including access to special heritage places in Australia and in over 60 countries. Subscribe to our eNews for the latest heritage news, special offers and events.