Celebrate Australia Day by visiting an Australian heritage property. Special displays of Australiana and a century of household memorabilia on show in the Porter home.
Celebrate Australia Day and spend the day reliving early twentieth century Australia with a visit to Miss Porter's House, a prominent freestanding Edwardian home built by Herbert Porter and his wife Florence (nee Jolley) that contains a century of household memorabilia including many which reflect the family's interest in the local area and in all things Australian.
Florence and her daughters Ella and Hazel were excellent craftswomen exhibiting their work at the Newcastle Show and many others in the Hunter Valley. Their crochet, embroidery and stencil work included numerous Australian motifs – visitors might spot the crochet Sydney Harbour Bridge design, and images of kookaburras, kangaroos and wattle adorn commercial brooches, matchboxes and tea towels.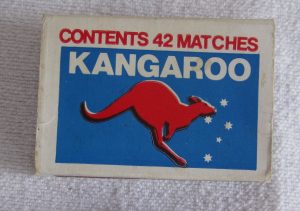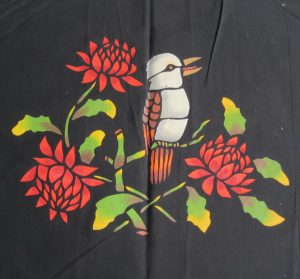 The Porter women collected many news clippings, photographs and postcards illustrating local events and there is a large group of Eureka Stockade film memorabilia. The 1939 epic staring Chips Rafferty was filmed near Florence Porter's childhood home and a location visit was an exciting excursion. The Miss Porter's House collection contains photos of the Porter women and their relatives exploring the film set.
Movie review and radio program scrapbooks are especially rare. Australia Day at Miss Porter's House affords visitors the opportunity to explore the Porters' collection of newspaper and magazine clippings about radio people and programs in the early days of radio (1935-38) and a notebook full of early movie reviews. Long-time Newcastle residents will recognise many lost movie theatres within this interesting collection.
Free children's activities also available on the day.
How to book your tickets
To ensure the health and safety of the community, the National Trust (NSW) requires pre-booked tickets.
Pre-book your ticket to Australia Day at Miss Porter's House via Eventbrite.