'Aspects' at Everglades House & Gardens showcases the artist's everyday nature encounters within the beautiful Blue Mountains.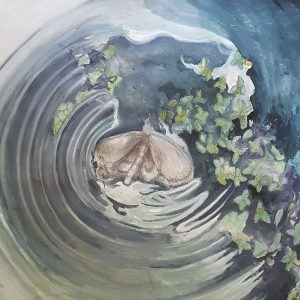 Jo Truman is a multimedia artist who has been creating inspirational works in the Blue Mountains for over 12 years. Her upcoming exhibition 'Aspects' will feature works in graphite, watercolour, ink, charcoal, pastels, and soluble coloured pencils.
"Journeying out from my home into the beautiful natural setting of the Blue Mountains, I find consolation and happiness connecting with the natural environment. This exhibition explores the micro and the macro of nature I encounter on my walks, including various aspects of the Everglades Gardens themselves." Jo Truman, January 2021.
(Image: Moth Effect, by Jo Truman)
How to book your tickets
Entry to the exhibition is free for National Trust members. Not a member – join today! For general admission, entry is included with your ticket to Everglades House & Gardens.