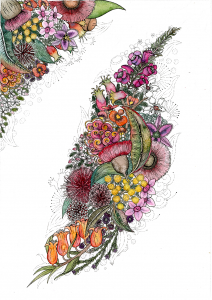 Spring is in the air! Put away your winter woolies and join local Adelaide Hills artist Zinia King in drawing/painting the beautiful gardens of Stangate House. The garden will be alive with colours and shapes, endless inspiration for you to paint your own garden scene/bouquet.
Side note: It may actually still be quite chilly in Aldgate, so maybe do bring a warm layer or two!
All materials and endless cups of tea in fine china are included. This class is suitable for complete beginners to watercolour and for those who want to refine their skills.
When: Thursday, 29 September
Time: 10am – 12.30pm
Cost: $50 general, $40 NT member
Location: Stangate House, 3 Edgeware Road, Aldgate SA 1554
Contact Details: bookings@nationaltrustsa.org.au
Bookings: https://bit.ly/galahartworkshop