Join the Parramatta Art Society for a leisurely art workshop at historic Old Government House.
Over the course of this four hour workshop, Parramatta Art Society member, Brian Richardson, will take you through the stages of how to paint a building, using Old Government House as the subject.
The workshop will commence with a practical demonstration of some basic drawing techniques. You will then have a chance to sketch the composition before moving onto painting. At the end of the workshop you can take your finished piece home. No matter where you are on your artistic journey, the Parramatta Art Society will be on hand to help.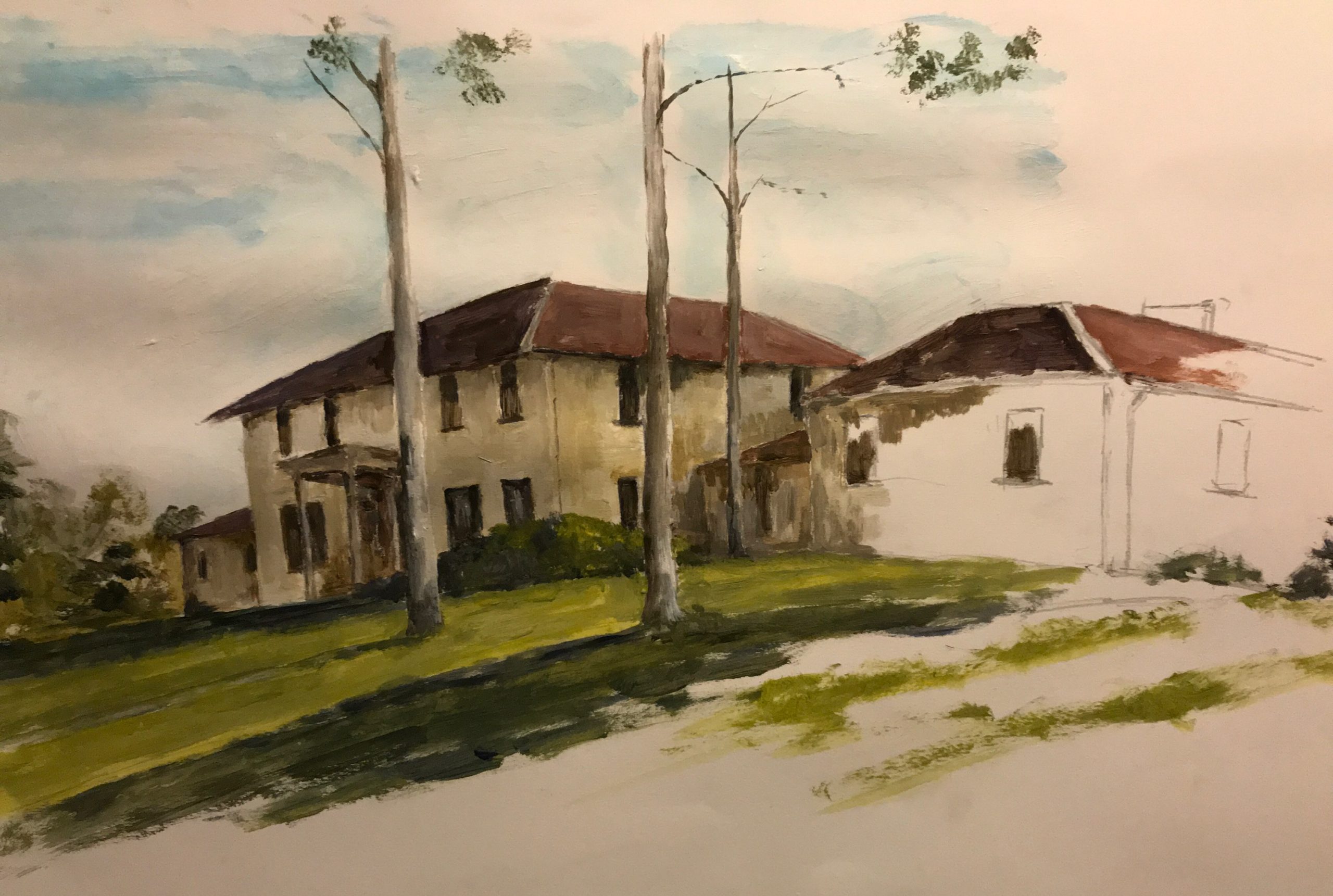 Artwork by Brian Richardson
There will be a break half way through the workshop where there will be an opportunity to view the Making Good – Convict Artisans in Exile exhibition and some of the artworks created by convict artisans that are on display.
The first colonial artists were the officers and convicts of the First Fleet. Mainly interested in mapping the colony and depicting the landscapes, it wasn't until the 1830s that art in the colony started to be decorative. Botanical drawings, still lives and portraits were painted to be sold to the free settlers and successful emancipated convicts to decorate their new homes in the growing settlement.
Come along and continue this tradition by creating your own masterpiece to adorn your home.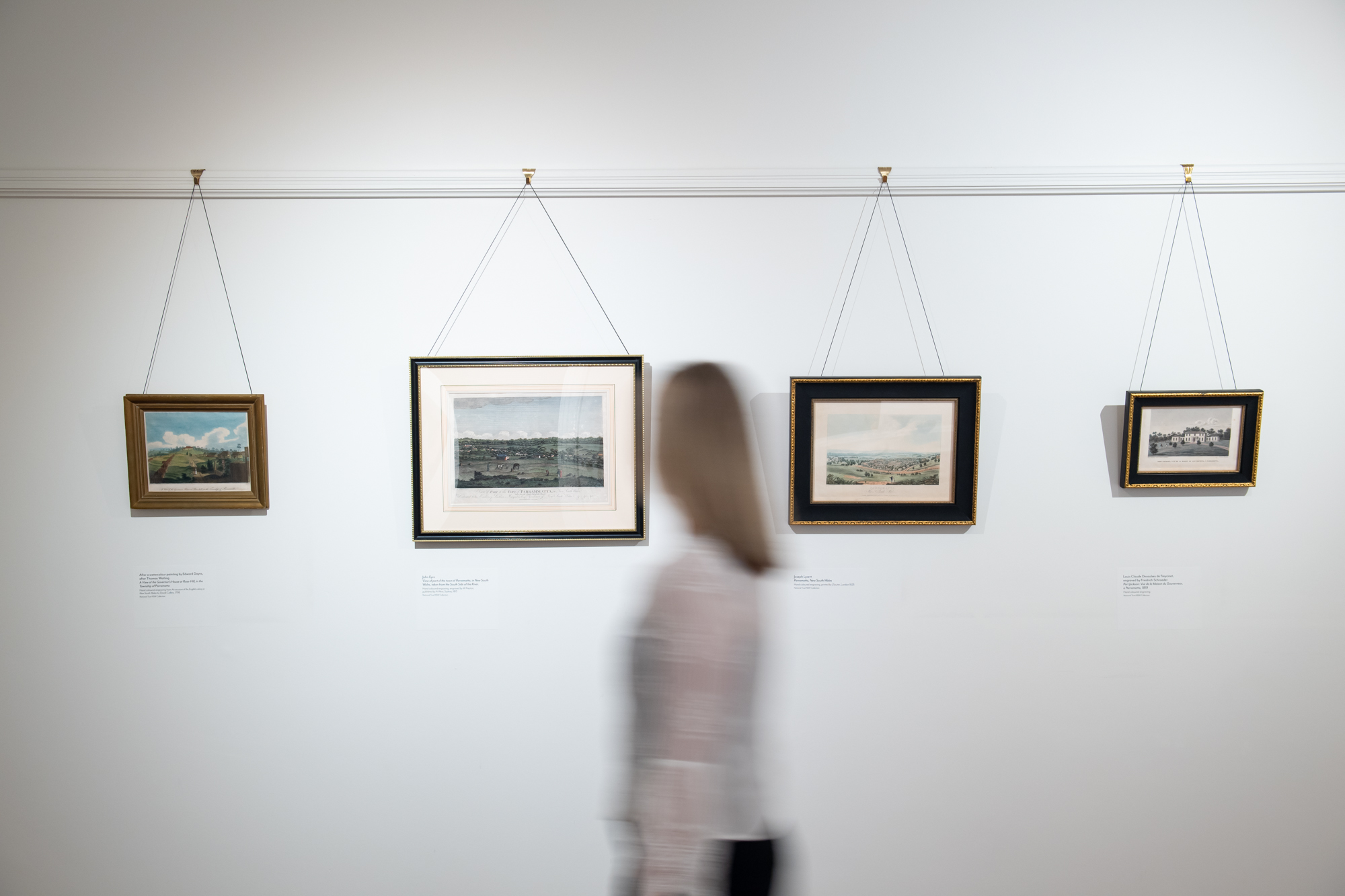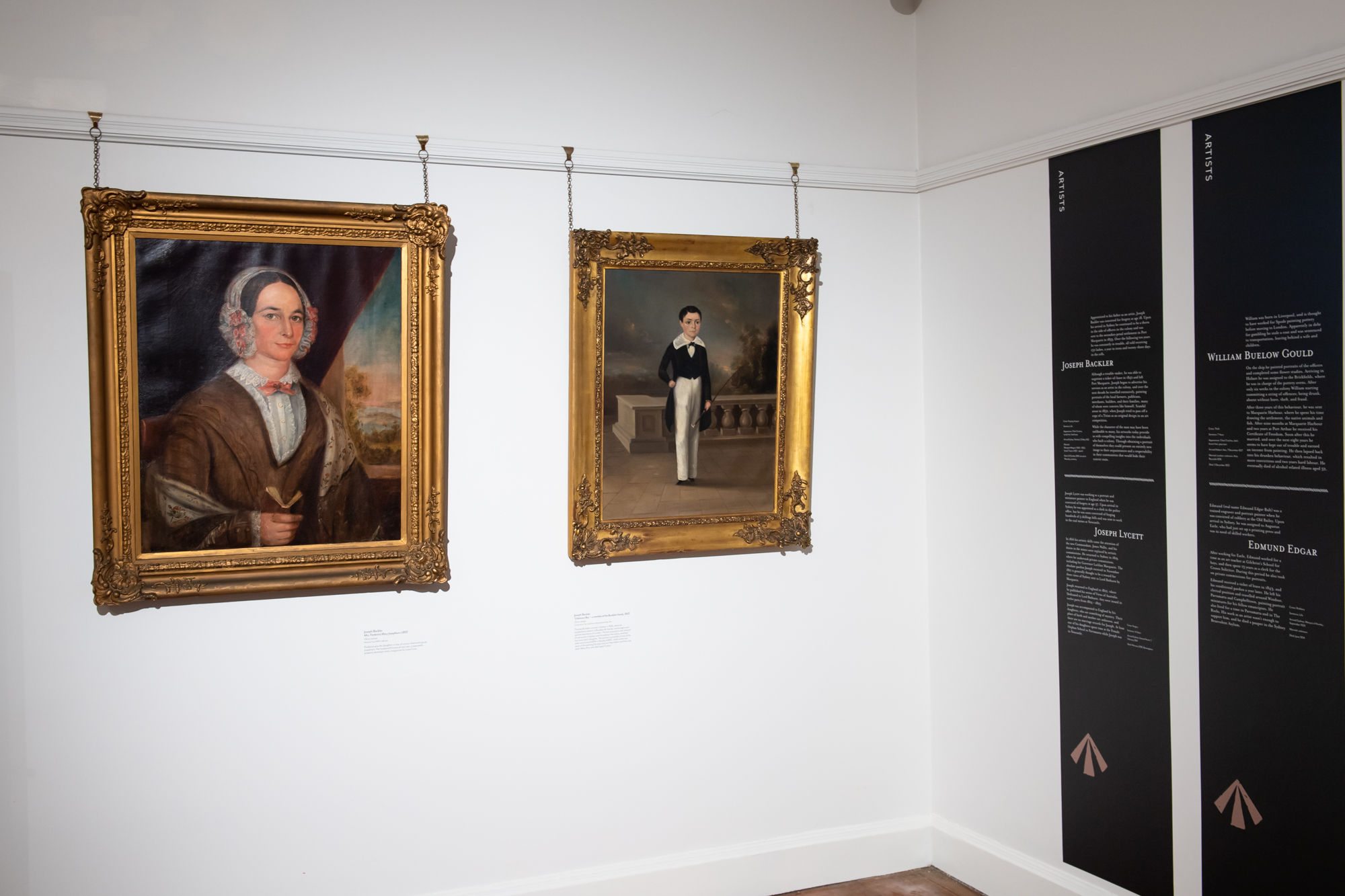 Images: Samples of the art on display in the Making Good exhibition. Photographs by Cassandra Hannagan
Event details
Workshop runs from 10am – 2pm on Saturday 19 November 2022.
Drawing materials, painting boards and acrylic paint will be supplied.
This event is only suitable for those aged 18 and over.
Please note that lunch is not provided. Attendees are encouraged to bring along their own lunch or to order from our onsite restaurant, Lachlan's.
Tickets
Tickets: National Trust members $70, adults $90, concession $80. Places are limited.
Book via Eventbrite where possible, to guarantee a spot.
Partner
With thanks to City of Parramatta Art Society.