Elizabeth Farrelly will talk about her recently published book, Killing Sydney. She challenges us to fight for our city's soul.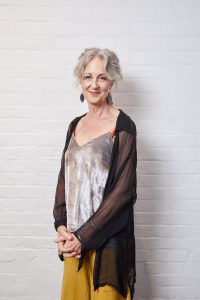 Dr Elizabeth Farrelly trained in architecture and philosophy practiced in Auckland, London and Bristol, holds a PhD in urbanism from the University of Sydney, and is an Associate Professor (Practice) at the University of NSW Graduate School of Urbanism. 
In her recently published book Elizabeth Farrelly brings her unique perspective as architectural writer and former city councillor to a burning question for our times: how will we live in the future? Can our communities survive pandemic, environmental disaster, overcrowding, government greed and big business? 
"But more than just great writing, Farrelly analytically sifts through how things came to be in Sydney, uncovering the various protagonists visionaries, and forces that acted to create the city, and that are currently acting to change it, and in ways that diminish it" Architecture & Design. 
The talk will be preceded by a musical programme performed on the historic Bevington Organ by the Director of Music, Mr. Philip Reichardt.
Tickets
Tickets: $25 at trybooking.com. Price includes light refreshments and a glass of champagne.
Please email jabirch@bigpond.com for bookings/ enquiries.
Funds raised will support the maintenance of All Saints Church and Vienna Cottage.