THIS EVENT IS FULL, a waiting list applies.
Once again, the National Trust (ACT) in collaboration with the Reid Residents' Association (RRA) and the property owners will open three privately-owned houses and gardens from the 1920s & 1930s in Reid's Heritage precinct.  The houses and their gardens, which have not been previously opened[1], will be available for inspection.  Meet the owners and view inside the houses and also their gardens.  The properties comprise two late 1920s Federal Capital Commission (FCC) houses (a FCC 7 & a FCC 9), and a 1936 Dept. of Interior Type "O" house.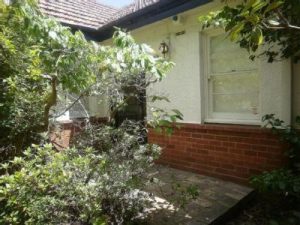 The ticket price includes:
a guided tour of the three houses and gardens,
a copy of The Heritage of Reid by Shibu Dutta,
an introductory talk on the Reid Heritage-listed Housing Precinct by a Heritage architect,
a printed hand-out on each house & garden, and
a delicious afternoon tea at the Reid Pre-school, which first opened in 1944.
Walking between the three properties is involved on paved and unpaved surfaces, so appropriate footwear is recommended.  Regrettably, the event is not suitable for children (adults only please).  Numbers are limited, so please book early.