Once again, the National Trust (ACT) in collaboration with the Reid Residents' Association (RRA) and the owners will open three privately-owned houses and gardens from the 1920s & 1930s in Reid's Heritage precinct.  The houses and their gardens, which have not been previously opened, will be available for inspection.  Meet the owners and view inside the houses and also their gardens.  The houses comprise a Federal Capital Commission Type 4 (pictured above, under construction), a Dept of Interior Type P, and a privately built house for a church in Reid.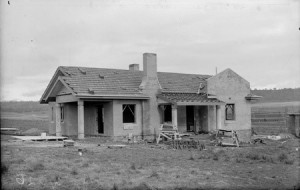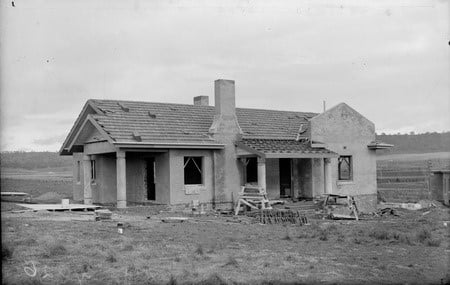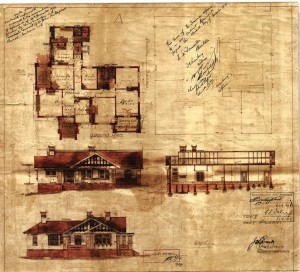 Federal Capital Commission Type 4 house, of which many were built in Reid circa 1926.
The ticket price includes:
a guided tour of the three houses and gardens,
a copy of The Heritage of Reid by Shibu Dutta,
an introductory talk on the Reid Heritage-listed Housing Precinct by a Heritage architect,
a printed hand-out on each house & garden, and
a delicious afternoon tea at the Reid Pre-school, which first opened in 1944.
Walking is involved on paved and unpaved surfaces.  The event is not suitable for children.  Numbers are limited, so please book early.
Bookings are essential through the National Trust (ACT) office, open Mon-Thurs from 9.30am to 3pm on the 3rd floor of in the Griffin Centre, Genge Street, Civic, by telephone on 6230 0533 during office hours, or via email to Liz McMillan on info@nationaltrustact.org.au  Tickets cost $25 (Trust, U3A & RRA members) & $35 (non-members).  Credit cards are accepted.