Provenance is the life story of an artefact and an understanding of its passage through the hands of its various owners.
All of these artefacts have provenance to people associated with National Trust places and give us some insight into their lives, interests, personal tastes and status.
Plate from a dessert set belonging to Fanny Harper of Woodbridge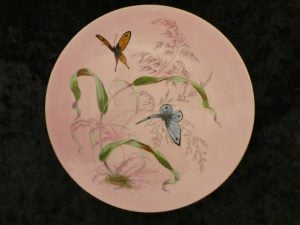 Mourning ring commemorating the death in 1814 of John Hardey, grandfather of Joseph Hardey of Peninsula Farm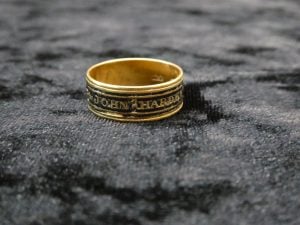 Aluminium saucepan provenanced to Elsie and John Curtin of Curtin Family Home

Autograph book celebrating the 1909 Golden Wedding Anniversary of George II and Amelia Layman of Wonnerup

Postcards sent to Jane Adams of Mangowine from her son Charlie who was killed in action during World War I in Belgium, 1917.