These artefacts serve as a reminder of the pageantry and celebration associated with an event that has remained essentially the same for over a thousand years.
Although steeped in tradition, every coronation is updated to suit the times. Queen Elizabeth's coronation in 1953 was the first to be televised. King Charles' is the first with an official coronation emoji and playlist.
What remains unchanged is the excuse for a good celebration by loyal subjects. The coronation of King Charles III and Queen Camilla on 6 May 2023 brings with it a new range of must-have commemorative keepsakes available for purchase.
The National Trust's collection includes souvenirs of past coronations, including King Edward VII and Queen Alexandra in 1902 and of King George VI and Queen Elizabeth in 1937. Of special interest is a cup commemorating the coronation of King Edward VIII, who abdicated in 1936.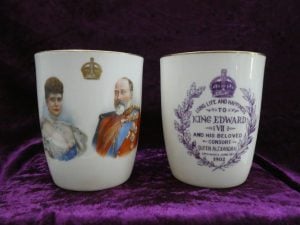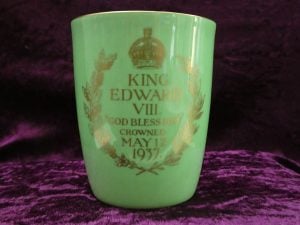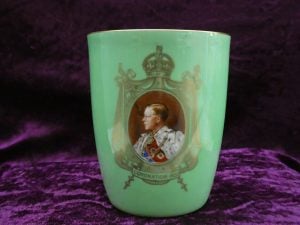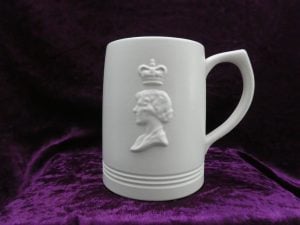 Coronation Medal owned by Miss Clair Layman
Accession 22/01/1901
Coronation 09/09/1902