Arbor Day Picnic 1913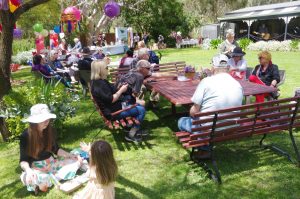 Heritage on Sunday 2023
Will you be planting the tree? Re-enactment ceremony at 1:00pm!
Best dressed 1913 style visitors to win a prize – at 12:30pm.
Enjoy celebrating trees – fun, food, games and hands on activities.
Visit 12 rooms in the Museum, 4 pavilions, blacksmith, police cell and laundry, all in a charming garden setting.
Sausage sizzle and Devonshire Tea will be available and the Gift Shop is stocked with unique craft.